VOLUNTEER AT THE FOOD BANK
Help your community
Volunteers play a central role in powering our mission at the Food Bank. Whether transporting donations from local grocery stores to the food bank, hosting a food drive, packing food boxes, representing the food bank at local events or promoting our activities and efforts through social media, you can make an impact in many ways.
The support from people like you allows us to provide food and support to people in need in our community. Your involvement will allow us to improve and expand our services and meet the needs of those who need help.
How to apply
If you are ready to join our awesome team of volunteers and are interested in learning more, please contact our Volunteer Coordinator. We do our best to find the perfect match that will fit your schedule and passion and for us, that means one-on-one volunteer placement.  We know that you have choices when volunteering, and we want to make sure we respect your time and appreciate your contributions.
Our coordinator, Jamie Pear, can be reached at 480-488-1145 ext. 105, or you can send a message.
Need Community Service Hours?
All community service hours are scheduled based on your schedule and availability and the needs of the food bank. Please note that all students under the age of 13 must be accompanied by an adult during their volunteer shift. Both the student and guardian must complete volunteer applications at the Food Bank before they are eligible to work. You cannot be scheduled until both signed applications are received.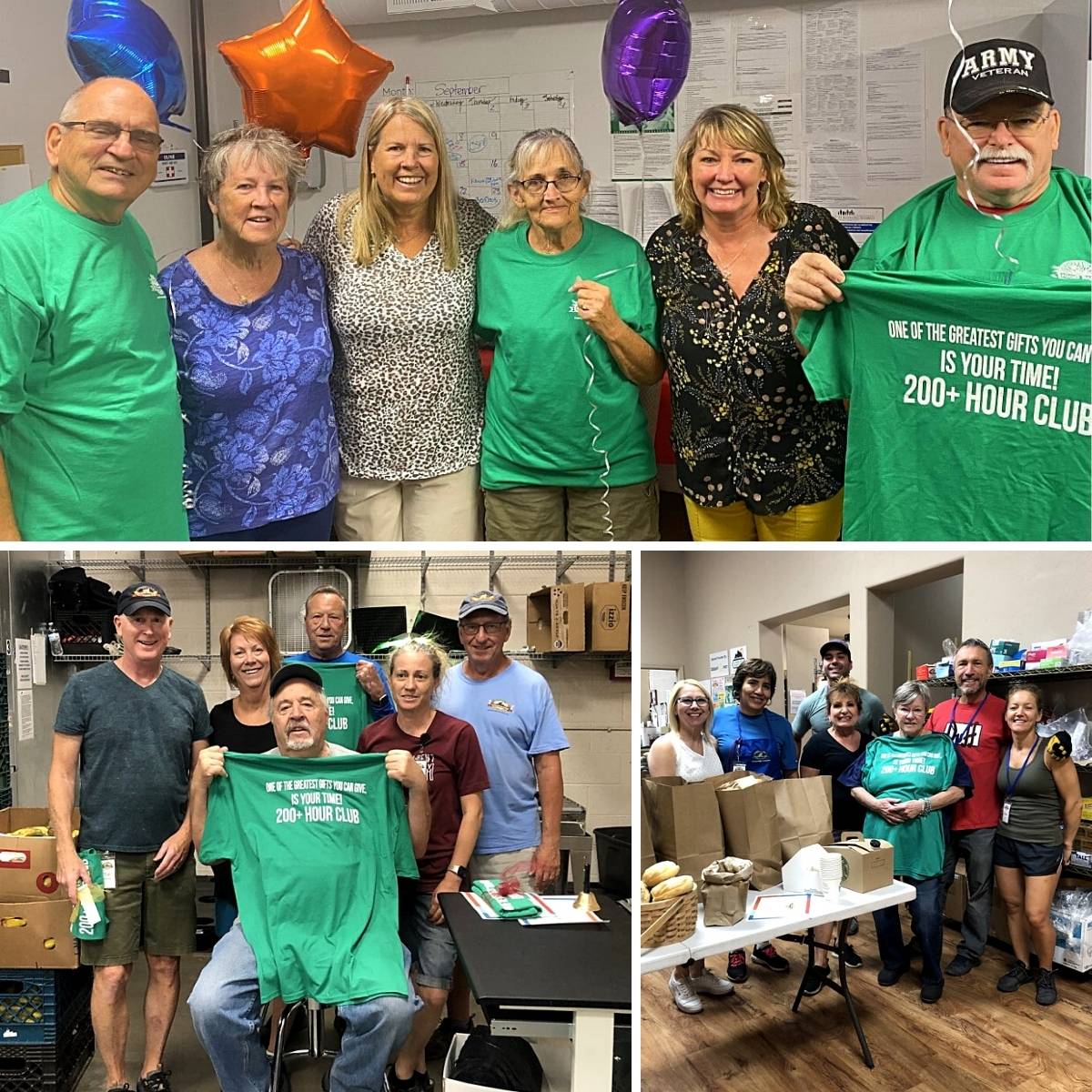 The 200+ Club!
We had a celebration to honor our amazing volunteers who have given over 200 hours of their time since May 1st to further our mission! Looking forward to recognizing the next group.
We are blessed to have so many dedicated, supportive individuals who give their time to help others.
We couldn't do this work without them!!! ❤️❤️