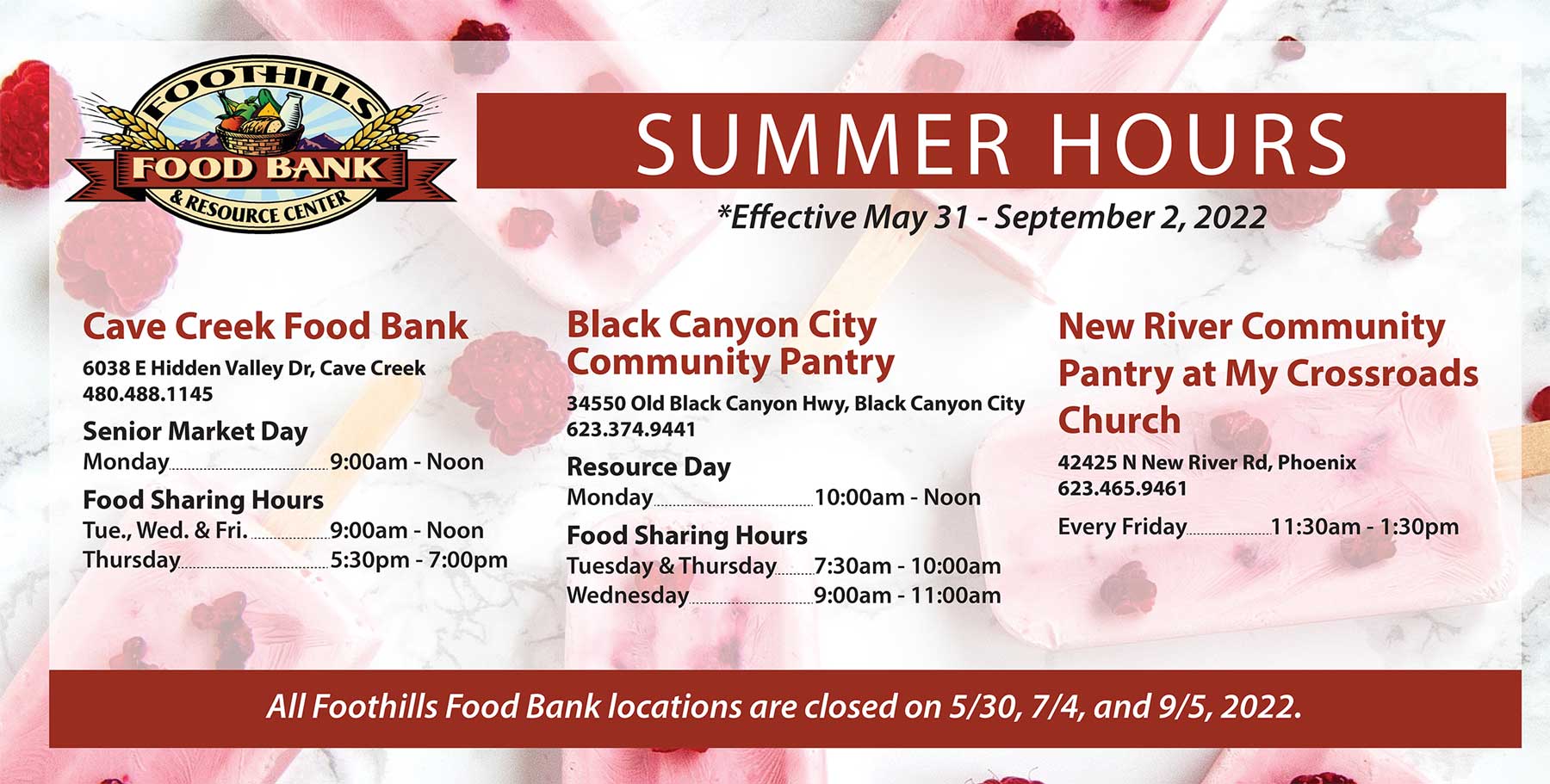 It is Foothills Food Banks passion and purpose to provide food, resources and financial assistance to neighbors in our community.
We know life can be tough.
We can help.
One in five people within our service area are food insecure and may not know where their next meal will come from – or the one after that. Many have limited access to fresh foods such as fruits, vegetables and dairy and without reliable transportation, healthy options are often limited or simply unavailable. In our community where comfortable lifestyles appear to be the norm, there are individuals and families who could use a little help. The stories are diverse, but the need is real and so is our commitment to providing food and resources.
You can help. It takes a lot of big-hearted volunteers, unselfish donors and the generous support of our community to open our doors every day. Can we count on you to help by donating your time, your talents or your treasures?
No proof of income or citizenship required.
We're featured in Target Circle™! Vote for us as your favorite nonprofit in the Target app until June 30th!
Here's how:
Step 1: Choose "My Target" in the Target app
Step 2: Tap on "Target Circle"
Step 3: Select "Vote for nonprofits"
Step 4: Find us & vote!

Big thanks to the grocery businesses!
Our local grocery rescue partners fill our hearts and our shelves every day with high-quality, fresh fruits, vegetables, baked goods, canned items, and frozen food. It is because of the commitment of their leadership teams and a passion for helping those in need that we can provide for our neighbors with a smile.